Boost Payment Efficiency and Security in Acumatica with PayPal Payflow Pro
The Acumatica plugin for PayPal Payflow Pro is an approved integration that seamlessly connects with PayPal's payment gateway solution, Payflow Pro. The range of features and benefits are tailored to Acumatica merchants providing customizable fraud protection services and ensuring secure business transactions. It includes Buyer Authentication capabilities, enhancing security measuring competitive rates, making it a favored choice among Acumatica merchants. Similar to other gateway services, Payflow Pro supports all major credit and debit cards, providing flexibility in payment options for customers.
Integrate Credit Card payment processing using PayPal Payflow Pro with Acumatica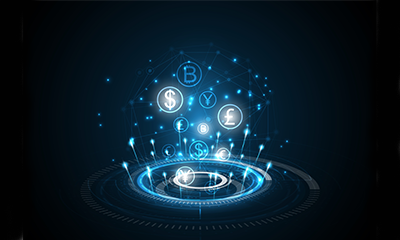 Multi-Currency Support in Payflow Pro Integration with Acumatica
The Payflow Pro integration with Acumatica includes a Multi-Currency Support feature, enabling businesses to conduct transactions in various currencies. This is particularly advantageous for companies that operate globally or serve an international clientele. Customers of this product have the convenience of making purchases and finalizing transactions in their preferred currency without having to perform conversions on their own.
Real-Time Transaction Processing Support in Payflow Pro Integration with Acumatica
The integration of Payflow Pro with Acumatica provides comprehensive functionality for processing transactions in real time, guaranteeing a smooth and efficient payment experience for businesses. This integration enables instant authorization and processing of transactions, delivering prompt feedback on the success or failure of payments. This feature enhances accuracy, reduces the risk of fraudulent transactions, and ensures seamless payment handling for businesses.
Features that boost your business
The integration includes tools to prevent fraudulent transactions, such as address verification (AVS) and card security code (CVV2) verification, reducing the risk of fraud.
Customizable Payment Forms
Acumatica allows businesses to customize their payment forms, creating branded and user-friendly checkout experiences tailored to their customers' needs.
Comprehensive Reporting and Analytics
The integration offers in-depth reporting and analytics features, providing valuable insights into transaction data, settlements, and other payment-related information for financial analysis and informed decision-making.
Secure Payment Processing
The integration ensures secure payment processing through PayPal's Payflow Pro platform, incorporating advanced security measures to safeguard sensitive customer data.
Facilitates instant approval and processing of payments in real-time, ensuring efficient transaction handling.
Implements payment tokenization for enhanced security, replacing sensitive customer payment information with unique tokens.
Ensures seamless integration between platforms, enabling smooth communication and data synchronization.
Utilizes a secure hosted checkout solution where customers are redirected to PayPal's payment page, reducing PCI compliance requirements and safeguarding customer data.
Incorporates fraud protection features like address verification and card security code verification to mitigate fraudulent transactions.
Provides comprehensive reporting and analytics functionalities, offering valuable insights into transaction data and settlement details.
Supports Level 3 and Level 2 transactions for expanded payment capabilities.
Find out more about PayPal PayFlow Pro
Our certified team has the experience and resources to build on the platform and integrate your back-end systems.