Sync your Adobe store with Acumatica
The Acumatica-Adobe (Magento) Connector provides a bridge between two powerful solutions: Adobe/Magento's front-end eCommerce platform and Acumatica's ERP, facilitating seamless data exchange across stock items, sales categories, customers, orders, and shipment. All your commerce information is entered in one platform and syncs to the other, eliminating duplicate entries and complex data entry to save you time and money.
Adobe Connector Integrates Your Commerce and ERP
Sync your Adobe Open Source or Commerce store with Acumatica via the most comprehensive and advanced commerce connector for Acumatica.
The Adobe connector provides a complete integration for sales categories, products, pricing and inventory, customers, orders, shipments, and returns. All these features are made available via real-time data syncs, improving your ability to manage your store and customer experience. Additionally, it provides a real-time view of the order updates happening in Acumatica within Adobe's MyAccount section.
Achieve the optimal combination and benefits of both worlds
Increase Customer Lifetime Value (CLV) by simplifying the purchase process and improving customer experience with automated order status updates. Improve data accuracy as product, customer, order, and shipping information is synchronized between the Magento storefront and Acumatica ERP in real-time.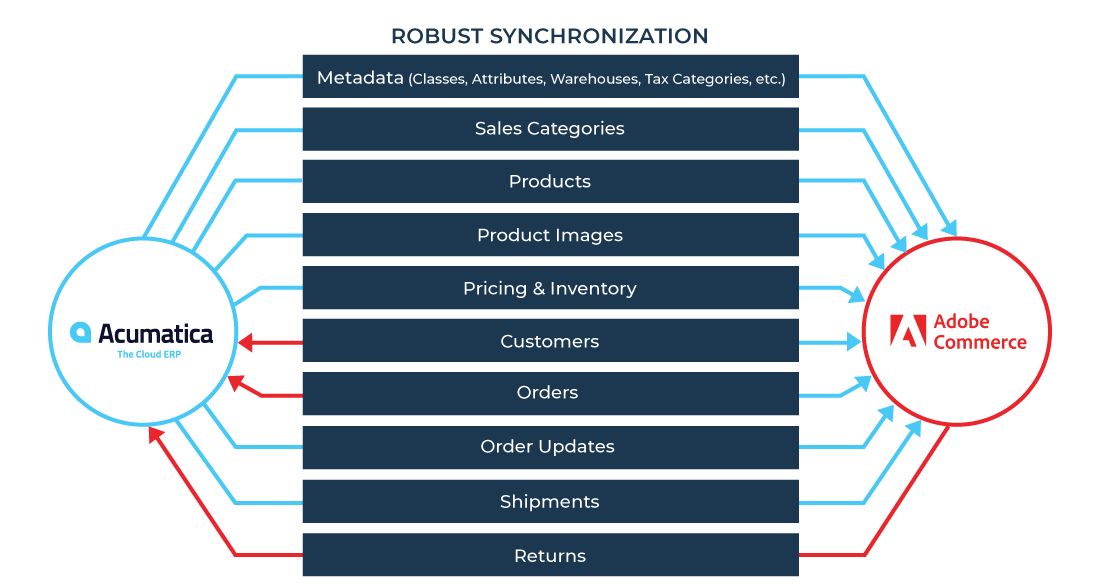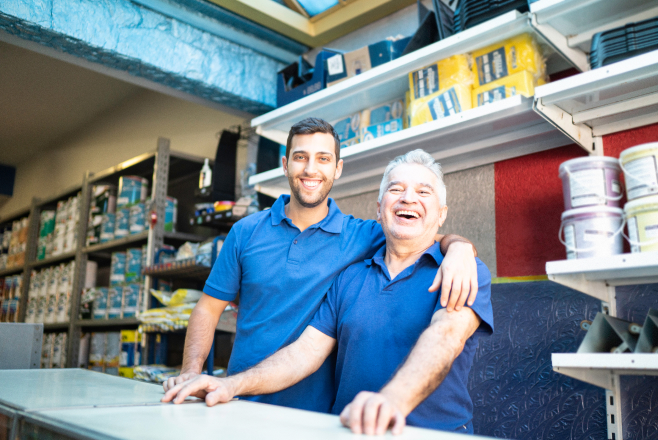 Future-proof your business
Integrating Adobe Commerce and Acumatica ERP using the Connector allows you to automate back-office operations, streamline business processes, and keep customers happy, allowing you to focus on the important thing – growing your business.
The Adobe Commerce–Acumatica Connector provides an end-to-end solution to keep your business running at optimum performance and tools to help convert leads into customers and streamline business processes.
Features that boost your business
The Acumatica-Adobe Commerce Connector helps sync sales and product information from your Adobe Commerce website to Acumatica Cloud ERP, creating a single source for all your inventory and sales data. Real-time data sync offers valuable insights to help.
Establish Acumatica ERP as the primary source of accurate product information by synchronizing crucial data, such as sales categories, product attributes, images, pricing, and inventory values, from Acumatica to Adobe/Magento. This synchronization ensures that Acumatica serves as the definitive and reliable source for all product-related details.
Generate sales price worksheets within Acumatica and specify price tiers based on various factors, such as customer type, unit of measurement (UOM), purchase quantity, and promotional pricing for specific periods. Subsequently, synchronize these price worksheets with the ecommerce site.

Improve the customer experience by bi-directionally synchronizing customer and address book information between your Adobe/Magento website and Acumatica ERP. This ensures that customer data is seamlessly updated and consistent across both systems.
Orders placed on the ecommerce website are instantly synchronized with Acumatica ERP, enhancing the speed of order fulfillment. Additionally, this product enables the synchronization of orders generated in the ERP system back to the website.
The commerce website transfers the payment information and order details to Acumatica. If supported payment gateways such as Authorize.net, Braintree, or PayPal Payflow are used in both systems, the credit card tokens are secure and in compliance with PCI standards transferred to Acumatica. This enables seamless handling of functions such as capturing payments, re-authorization, and issuing refunds within Acumatica. 
The taxes calculated on the website are transferred to Acumatica within the sales order without undergoing recalculation. This process ensures compliance, improves customer satisfaction, and maintains accurate financial records.
After generating a shipment in Acumatica, either through its built-in shipping solution or using third-party shipping software like ShipStation, updates the ecommerce site with relevant shipment details, including tracking information. Additionally, notify customers via email regarding the shipment updates.

Enhance customer service, analyze past orders, and streamline order fulfillment using Acumatica's powerful order management features. Additionally, enable customers to access real-time order updates through the "My Account" section on the commerce site. 
Customers using Adobe Commerce (Magento Enterprise) have the ability to integrate their B2B store with Acumatica. This integration allows for the synchronization of Companies, Customers, Contacts, Addresses, Quotes, Credit Limits, and Salespersons between the two systems.
Sync all data in real-time.
Define the required attributes/fields to be synchronized and only exchange the defined data to increase speed, improve efficiency, and costs.
Monitor specific fields in Acumatica to determine when sync should be initiated. Monitor specific fields and determine when a synchronization process should be initiated in Acumatica.
Configure the number of parallel processes to increase capacity/throughput.
Leverage Magento's bulk API feature to process large volumes of data quickly.
Never lose data if one of the systems is offline. Built-in queuing mechanism to ensure data stays in-sync.
Re-sync any historical data changes on demand via the batch mode.
Integrate seamlessly with Adobe Commerce / Magento's multi-website / multi-store capabilities.
Support BOPIS (Buy Online, Pick up in Store) capabilities by mapping Acumatica warehouses to Adobe / Magento's Multi-Source Inventory (MSI).
Monitor all sync activity via a comprehensive Dashboard.
Debug and track all transactions via robust logging mechanism with built-in log archival and clean-up utility.
Automate corrective actions for any sync failures.
Notify customers via emails for any critical errors via in-built notification mechanism.
Backup or easily migrate connector configuration via import/export configuration feature.
Comprehensive configurations to minimize customizations.
Map entities and values via configurations for products, sales categories, customers, customer groups, shipping methods, payment methods, order status, etc.
Customize the connector with your own technical team via open-source Adobe/Magento code, and Acumatica's end-point extensibility features.
Stay up to date with Adobe and Acumatica upgrades via Kensium's "Always Current" program.
Extend Adobe/Magento order management capabilities via Order Lookup.
Utilize Magento's extensive product types with native support for Simple, Configurable, Grouped, and Bundle products.
Fully integrate your commerce site & ERP in one system
The Adobe Commerce–Acumatica ERP integration connects your digital storefront(s) with Acumatica ERP operations, providing a single source to manage product, customer, and order data, reducing errors and delays by eliminating duplicate data entry operations. The Connector helps meet customer expectations and delivers products faster by improving your order and fulfillment processes. Reporting helps you drive business decisions and helps increase sales conversions and business growth.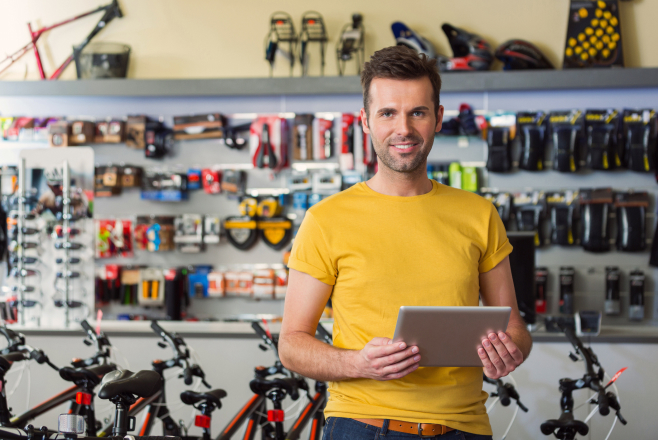 Find out more about Adobe Connector
Our certified team has the experience and resources to build on the
platform and integrate your back-end systems.
Helpful answers to your questions
Still need more information before you set up your intro call? Here are the most common
questions asked and the answers you need to know to make an informed decision.