CatalogCraft AI - Empowering Ecommerce with AI-Driven Catalogs.
Empower your business with an accurate, automated product description generator and seamless e-commerce content creation, leveraging OpenAI Tools
Empower Your Ecommerce Business
with Quality Content
Why use OpenAI to generate product content?
OpenAI Tools provide a range of AI-powered language models capable of generating human-like text. These models can be trained on specific tasks, such as writing product descriptions, to produce high-quality content. By leveraging OpenAI Tools, we can automate the process of creating compelling and informative product descriptions, saving time and effort for users.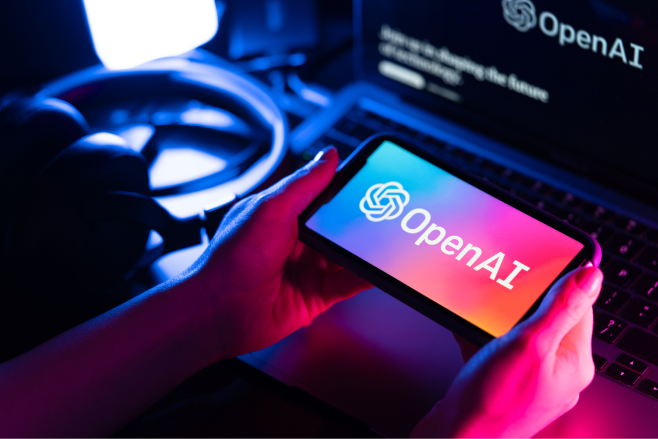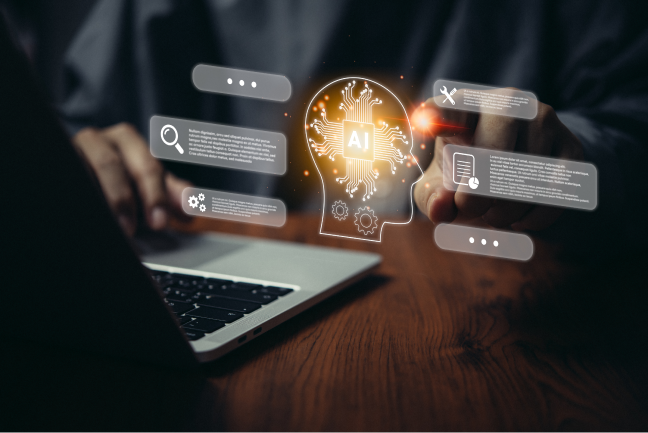 Our product is meticulously designed to deliver a seamless user experience by incorporating robust error handling and effective exception management. We prioritize the reliability of your operations. Additionally, our solution implements rigorous validation techniques, ensuring the smooth handling of user inputs and API responses. By addressing these essential functional requirements, our integration empowers businesses to revolutionize their e-commerce content creation process on the BigCommerce platform using the cutting-edge capabilities of OpenAI Tools. Say goodbye to manual product description generation – with our product, you can effortlessly automate this crucial task, saving time and resources while enhancing your online store's content quality and efficiency.
Achieve the optimal combination and
benefits of both worlds.
Our integrated application is designed with a modular architecture, featuring the following key components:
This is the user-facing interface, empowering product managers to effortlessly engage with our solution directly within the BigCommerce platform.
This is the user-facing interface, empowering product managers to effortlessly engage with our solution directly within the BigCommerce platform.
We've established well-defined integration points to ensure the smooth flow of data and communication between our application, the BigCommerce platform, and the OpenAI Tools API.
By adopting this architecture, we guarantee a user-friendly experience while harnessing the power of cutting-edge technology to generate compelling product descriptions for your e-commerce platform.
Features that boost Business
Our platform seamlessly incorporates OpenAI's powerful tools, providing you with an unparalleled experience in crafting product descriptions. 
Improve consistency and accuracy:
Leverage the power of AI to ensure consistent and accurate product descriptions, enhancing the overall user experience and brand image. 
Our platform is designed to cater to a wide range of Ecommerce platforms, ensuring a personalized experience that aligns with your specific needs.
Engage your customers with captivating product narratives that drive sales and conversions. 
Say goodbye to manual content creation. With CatalogCraft AI, you can generate high-quality descriptions in a fraction of the time. Enabling users to allocate more time to other critical tasks and engagements.
Empower businesses to automate product description generation and streamline e-commerce content creation using OpenAI Tools.
Ensure robust error handling and exception management to provide a smooth user experience. Implement proper validation to handle user input and API responses effectively.
Connect with OpenAI's services using a special tool made for Laravel (a type of web application) for easy and efficient communications.
Special instructions to work smoothly with ECommerce sites, making it easy to install, interact with, and remove when needed.
User-friendly pages and options to establish better interaction levels and settings management while using ChatGPT.
Interactive page setup to show a list of activities, enabling easily search, organize, and view more details by clicking on any entry.
Intelligent auto clean smart system enabled that automatically tidy up old records at scheduled intervals, removing entries older than 30 days to keep everything organized.
Unleash the potential of CatalogCraft AI
across our integrated platforms
Integrated with
BigCommerce Platform
CatalogCraft AI is now integrated with the BigCommerce platform, providing seamless blend for both robust E-Commerce and Open AI platforms. Integrate this in a single click by installing the APP from BigCommerce Marketplace if you are already signed up on BigCommerce platform.  If you are new to the BigCommerce platform, you can obtain this by signing up first and then access the solution by installing the APP.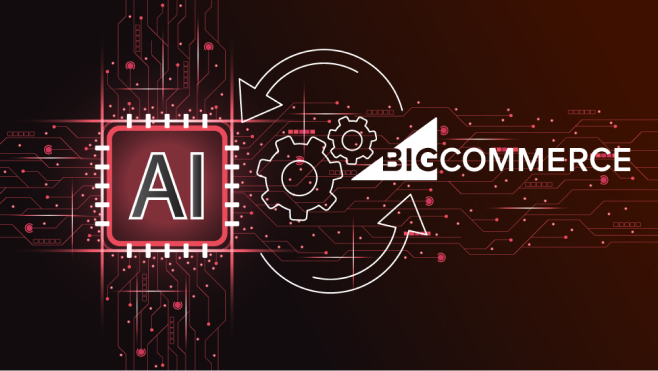 Find out more about CaltalogCraft AI
Our certified team has the experience and resources to build on the platform and integrate your back-end systems.